Latest News, Events and Offers
23 Nov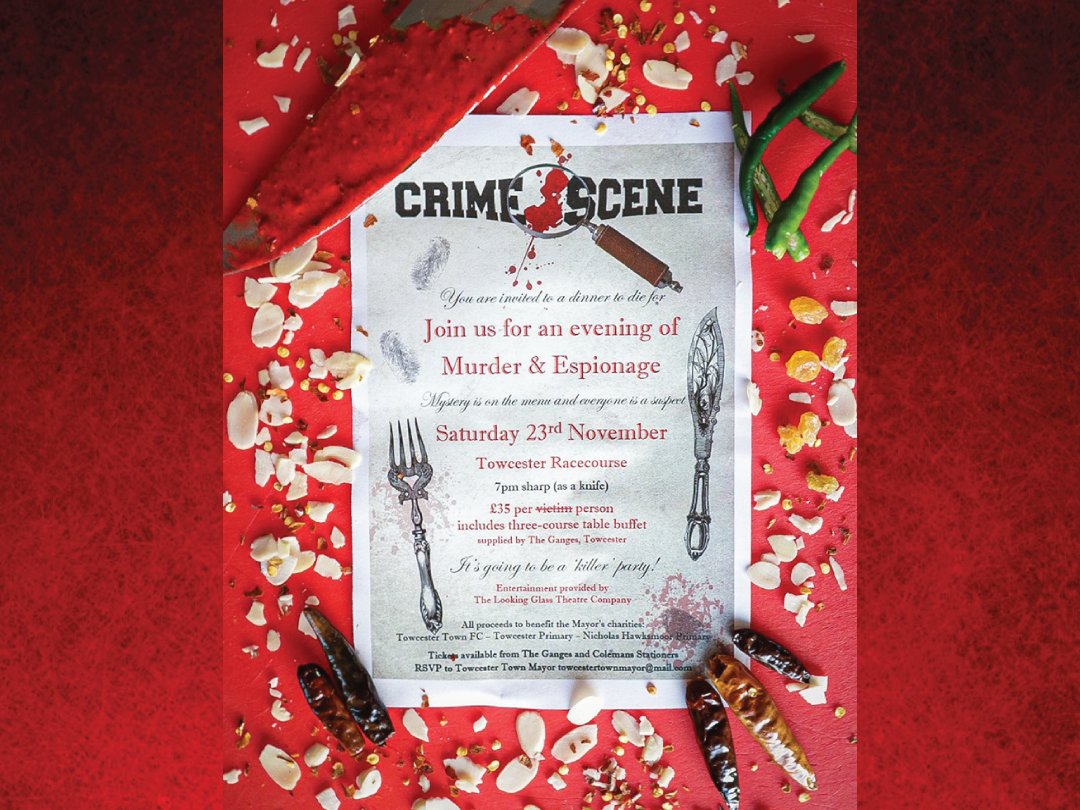 ---
Our Towcester Town Mayor and Looking Glass Theatre invite you to a Murder Mystery Extravaganza for an evening sure to keep you guessing..
Tickets are available from The Ganges Towcester or Colemans of Towcester and include a three-course table buffet by us, for an evening that features both chilli and chills!
Follow the hot leads ? cut through the lies ? and help us raise money for the Town Mayors charity's!
Ticket Available at The Ganges or Colemans Stationary | £35 Per Victim | 23rd November | 7pm | Towcester Racecourse